Experience our unique style of Classes and Treatments which are heart-led, fun and intelligent. Our approach is based on our knowledge and experience of Yoga, Pilates and Osteopathy and on a spirit of 'helping others' to manifest change and positivity in their lives. Our commitment is to make you feel great and to inspire you to develop a powerful, precise and intelligent movement practice, designed for longevity.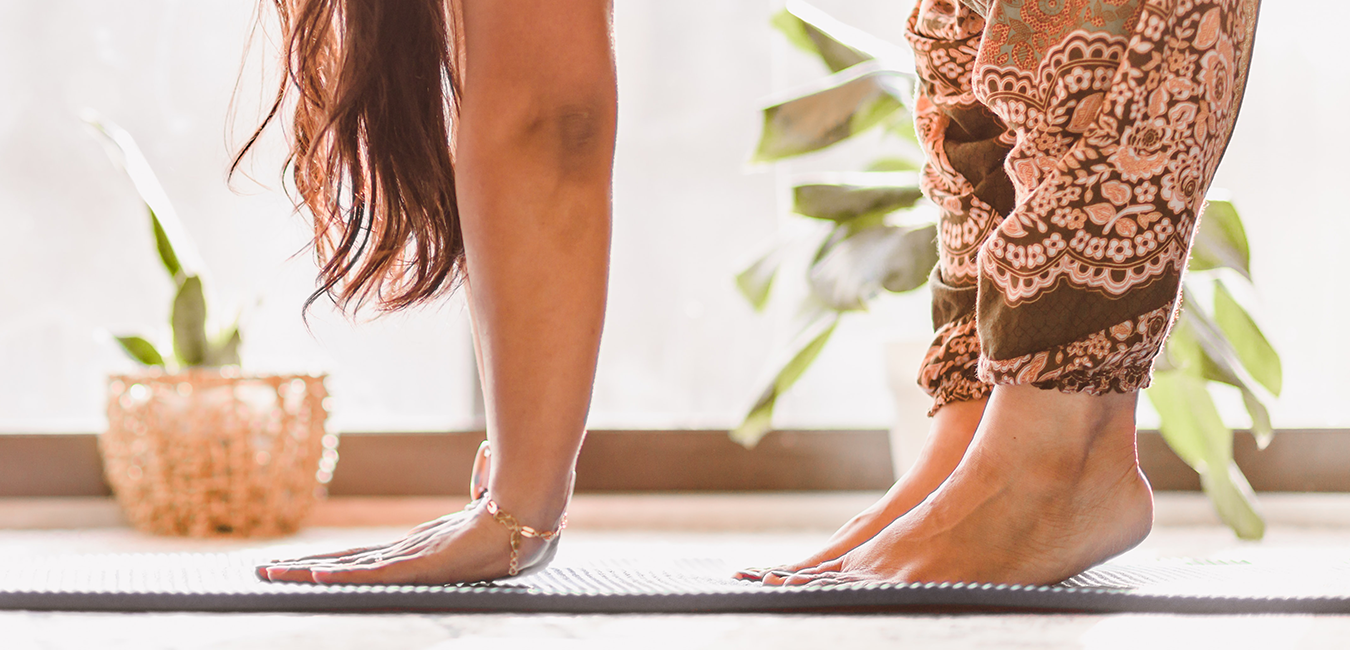 Movement is Medicine
Sequencing dynamic classes is a skill based on Anatomy and Physiology and on an understanding of the innate arkwardness of different bodies types. This requires, variety, integration and precision. Our sequences are clear and detailed and have evolved to incorporate a variety of modern and classical styles designed for beginners and experienced students.
The Beginners Vinyasa Flow classes are designed for novices and our Mandala Vinyasa Flow Classes are for those with more experience in Vinyasa Flow.
Pilates and Strength and Conditioning offer a different set of movement medicine Classes with a greater emphasis on strengthening the Core.
Yin Yoga and Crystal Yin Yoga includes softer, slower sequences with a mixture of passive and active stretches for those who prefer a more gentle practice and want to incorporate their favorite crystals to help manifest positive changes.
Medicine is Healing
Our classes are instruction-led practice sessions where the responsibility is with the student to follow and develop self-awareness through experienced demonstration and verbal guidance. Physical adjustments are never used in classes but are available during one-2-one Osteopathy appointments. We seek to help students by moving from the gross physical layer of awareness to the more subtle forms of energy healing through connection to the intellectual, emotional and spiritual bodies where clarity, insight and accountability offer the most profound forms of healing.
Healing is Spiritual
Spirituality is a personal journey. We try not to be prescriptive in Our Method of teaching but simply allow space and opportunity for healing to occur through expert guidance, technique and dedication.
Spiritual is Connection
Pranayama – the meditative focus on the mastery of the breath acts as the most accessible bridge of connection between the mind and the body. Our Yoga classes each include a minimum of 15 minutes of guided breath work. Connection to natures wonders is also a powerful way to manifest healing by becoming more aware of what inspires us and makes us feel happy. We link our Meditations and Classes, Workshops and Rituals to the elements Earth, Air, Fire, Water and Ether to experience a deeper sense of connection to what matters most.
Connection is Community
Practicing together and feeling part of a community of people who love Yoga and Pilates, Breath-work , Light-work and Movement Medicine is what makes life so spirited. We have built a loyal following over the years and are proud to have have grown our classes and Osteopathic treatments from word-of-mouth.